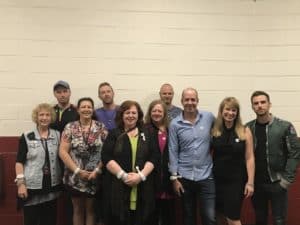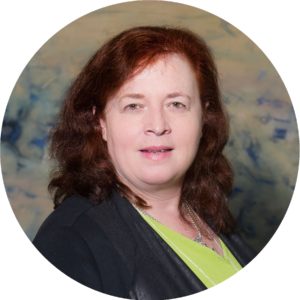 Last year, in November, our very dedicated donor and tireless advocate, Frank Barrett, helped us piece together the Ultimate Coldplay Experience contest. After seven months of promotions and fundraising, the winner of that contest, Kristine Smith of Australia, enjoyed the experience of a lifetime! She shares her story below….
---
My sister Roz is my best friend, and we started our Coldplay adventure in Perth, Western Australia back in 2009. I bought two tickets to their concert as a Christmas present. Neither of us knew any of their songs or albums – we were both working hard to make our way in this world and missed Coldplay's rise to fame. I did recognize their Yellow song! From the second Chris, Will, Guy and Jonny hit that stage, we were mesmerized by their energy and music. Needless to say I was an instant fan. I went out that next week and bought all their albums.
Then a very dark period hit our lives. Our dad who worked our family farm started showing signs of that terrible disease, dementia. Roz and I had to go through the heart breaking journey of placing him into care. He had spent his whole life living freely on the farm to being locked up in full time care. He hated it. So did we…. He passed away in 2010.
Roz moved to Marlo Farm near Gnowangerup and took on the challenge of helping mum run the farm. It is located 5 hours from Perth in a remote part of the South West of Western Australia. While dad was in care and after dad's passing, I drove to and from the farm many times from Perth. It was during this period Coldplay became part of my world. Their music, their lyrics helped me through this difficult and dark time.
Then Coldplay came to Australia with the release of Mylo Xyloto. They were not listed as coming to Perth. Roz and I decided to head to Sydney to enjoy their concert – wow, how much their concert had changed…the hand bracelet strobing to their music! We were blown away with another awesome adventure with Coldplay.
With the release of the Ghost album, I was heading into my 50th. I tried to get tickets to their Sydney show and was very disappointed when the show sold out in minutes. I then tried to get tickets to their London concert, again I missed out. I was heartbroken.
Then last year in May they announced their Australia tour for A Head Full of Dreams. Roz and I went to Melbourne. It was another fantastic trip and adventure with Coldplay. This time I was so drawn into the positive energy of Coldplay, I was up daggy-dancing and singing out loud. This is something I have never done before.
My long story is to let you know that miracles were at work to allow me to bring Roz to Washington to celebrate her big birthday and meet the amazing team that delivers the positive essence of Coldplay. I am walking on cloud nine as I write this email.
Thank you Guy, Will, Jonny and Chris for your incredible artistic talents in transcending your feelings and emotions to allowing me to connect with you via your music. You have helped me travel through 'the darker moments' in my mind. I am never alone in this world when I have my Coldplay. Your music warms me from the inside like nothing else. You give me hope and have re-ignited my ability to dream of a brighter future not only for myself and my family, but all of those ordinary people in our world that are making the little things happen that contribute to positive vibes for all of us to live in harmony together.
Thank you Coldplay and all at Sutherland Bipolar Foundation for creating this 'adventure of a life time'!