Submitted by Marti and Bob Hopper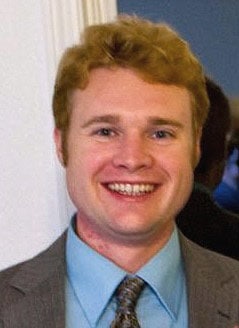 Patrick Hopper of Boulder died in a single car accident near Durango, Mexico on October 5, 2014. He was 32 years old. Patrick was diagnosed with bipolar disorder in college. For the past decade and more, he suffered from the highs and lows of this heart-breaking illness and longed for a true cure.
Patrick was raised in Boulder and graduated from Fairview High School in 2000. He attended Harvey Mudd College in Claremont, California, graduating in 2005 with a Bachelor of Science Degree with Distinction in Physics. During the summers, he worked at the National Oceanic and Atmospheric Administration in Boulder and also at the Earthquake Lab at the University of Colorado. He spent a semester abroad in New Zealand, pursuing Southern Hemisphere skiing along with his coursework. He worked as a Power Systems Engineer for several years with the Areva Corporation and most recently with Alstom, both out of the Seattle area.
Patrick had a vibrant inner child and zest for life which permeated all he did. He loved astronomy and space as well as hiking, camping, and skiing. In high school, he was a member of the Winter Park Competitive Freestyle Team. He studied global warming in college and was distraught by its impending effects. Patrick often talked of starting his own renewable energy company.
Music was one of his most cherished activities. Patrick began studying violin at age seven and continued to play in orchestras throughout his college years. When he toured Europe with his high school orchestra, he was a featured soloist. Patrick also studied guitar, bass guitar, and most recently, ukulele.
Over the years, Patrick struggled with taking the medications typically prescribed for bipolar. Hand tremors from Lithium prevented him from playing his cherished violin for many years. He was hospitalized numerous times, typically after being picked up by the police while he was in a manic state. He found himself in a cycle of taking disability leaves or having to resign from well-paying, professional jobs. He was extremely fortunate to work for a company that was understanding of the issue, allowing him the space to recover and rehiring him when he was able to work again.
His parents, Marti and Bob Hopper of Boulder, are certain that Patrick's death was directly related to his bipolar disorder. He had been hospitalized with mania for the two weeks prior to his death. He left for Mexico the day after his release, which his parents believe was his attempt to be free of medications and hospitalizations.
Although Patrick did not personally use the Sutherland Center's services, his parents attended the Seminar Series five years ago and found it extremely helpful in understanding bipolar illness and effective treatment approaches. They also appreciated that the Sutherland Center was a Boulder-based nonprofit that focuses specifically on bipolar diagnosis, treatment, and education, especially for those without resources. As a result, they chose the Sutherland Center for suggested donations following Patrick's death. Despite his struggles with bipolar, Patrick's family takes heart in the accomplishments, adventures, relationships, and joys of life that he embraced in his 32 years.